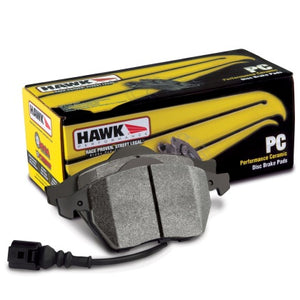 HB179Z.630 Hawk 89-96 300zx Performance Ceramic Street Rear Brake Pads
Performance Ceramic ('Z' Compound Code)
Performance Ceramic is engineered to reduce brake NVH (Noise, Vibration and Harshness) creating a quieter performing brake pad. Furthermore, the ceramic brake pad formula has a linear friction profile that allows your ABS brake system to work more effectively. With Performance Ceramic you can expect reduced brake pad wear, lower dust output levels and a rotor-friendly brake pad.
Increased Stopping Power

Increased Rotor Life

Extended Pad Life

Ultra-Low Dust

Extremely Quiet

Stable Friction Output