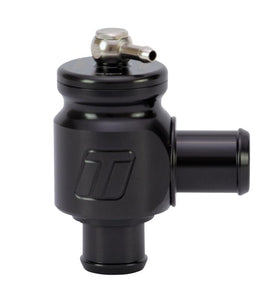 TS-0203-1222 Turbosmart Kompact Series Plumb Back BOV Blow Off Valve 25mm
The Kompact Series BOVs have been designed as a bolt-on replacement for plastic factory Bosch or Denso BOVs, the Kompact Series products offer superior flow, full adjustability and greater structural integrity under boost. Ideal for cars with constrained engine bay access like VWs, Audis, Porsches, Seats, SAABs, Mazda MX5 (Miata) and Ford XR-6T. Very popular with motorcycle drag racer.
Fully recirculating BOV. The Plumb Back systems vents all excess pressure back into the intake system. Great for enthusiast not wanting to be noticed. (Complies with AUS RTA rules).
Fits most cars using the factory BOSCH or DENSO bypass valves.
Additional Specifications:
Color: Black
Size: 25mm Inlet/Outlet